Camshafts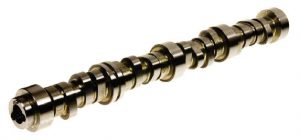 Melling offers a full line of OE replacement camshafts for cars, light duty, medium duty and heavy duty trucks. Melling listings include OEM applications to match the engine requirements desired including horsepower, economy and needed engine torque. Melling stock replacement camshafts are developed, engineered, tested and manufactured with the highest standards of quality and materials.
Camshaft and Lifter Kits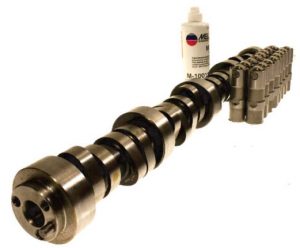 New Melling lifters should always be part of a new camshaft installation. To make selection of the desired combination of camshaft and lifters easier, Melling offers camshaft / lifter kits that provide the camshaft and correct lifter combinations for your engine application. Melling camshaft kits include the camshaft, lifters and a 4 oz container of Melling-lube.
Camshaft Bolts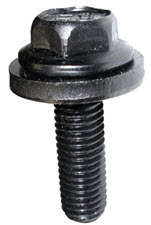 Melling recommends new camshaft timing gear bolts with every engine rebuild. Old bolts are subject to metal failure, bolt stretching, and worn threads. Bolts also tend to be lost or damaged during the rebuilding process. There is also a danger of metal cracking when the camshaft timing gear bolt is removed. Melling camshaft timing gear bolts are manufactured to high quality and material standards and meet or exceeds OE performance requirements.
Camshaft Bolt Lock Plates 
Melling provides aftermarket camshaft bolt lock plate kits for specific applications. Camshaft bolt and lock plate kits prevent the camshaft bolts from loosening and therefore preventing costly valve train and engine damage. Easily installed by applying torque to bolts properly and bending the locking tabs in place to secure the bolts. Melling camshaft bolts and lock plates are manufactured to the most stringent specifications using only the highest quality materials and manufacturing processes to ensure maintenance free performance.
Camshaft Shim Washers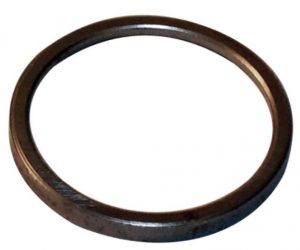 Melling camshaft gear spacer rings protect your engine investment by keeping your timing components in the desired specifications. Melling camshaft gear spacer rings
Camshaft Thrust Button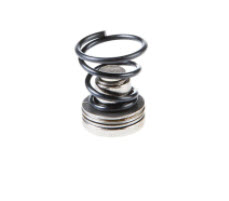 Worn thrust buttons and thrust plates allow for cam walk and component misalignment. Melling camshaft thrust button / plate applications protect your engine investment by returning your timing back to the desired specifications. Always replace with new Melling buttons and plates whenever a camshaft application calls for a thrust button / plate component.